The single family homes median list price in RANCHO SANTA FE, CA 92067 this week is $3,495,000.
This Week
The Market Action index has been trending down lately, while days-on-market is climbing, providing mostly bearish signs for the market.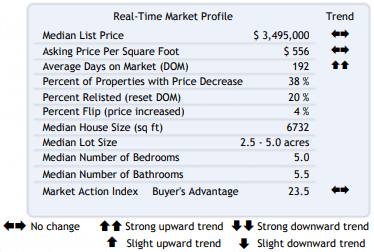 Supply and Demand
The market has shown some evidence of slowing recently. Both prices and inventory levels are relatively unchanged in recent weeks. Watch the Market Action Index for changes as it can be a leading indicator for price changes.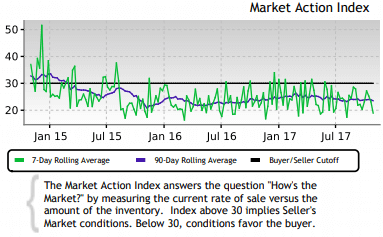 Price
Prices in this zip code seem to have settled around a plateau. Look for a persistent down-shift in the Market Action Index before we see prices deviate from these levels.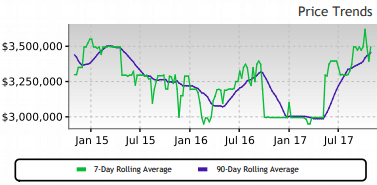 Quartiles