While overall California home sales declined last year, the number that sold for $1 million or more in 2010 rose for the first time in five years as certain segments of the economy improved and high-end home shoppers went bargain hunting, a real estate information service reported.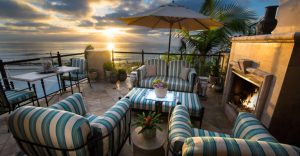 Last year 22,529 Golden State homes sold for $1 million or more. That was up 21.0 percent from 18,621 in 2009 and the highest since 2008, when 24,436 homes sold for $1 million-plus, according to San Diego-based DataQuick Information Systems. Million-dollar sales peaked in 2005 at 54,773, after which they declined each year through 2009.
The jump in $1 million-plus home sales in 2010 compares with a 9.0 percent year-over-year drop in total home sales, including all price levels. California's 418,578 total sales in 2010 were down from 460,166 in 2009. About one in 20 homes sold for a million dollars in 2010, while the year before it was one in 25, and in 2008 it was one in 16.
"Prestige home buyers respond to a different set of motivations than the rest of us. Their decisions are less dependent on jobs, prices and interest rates, and more on how their portfolio is doing. When the financial world was full of uncertainty a couple of years back, and the jumbo loan market dried up, luxury sales plummeted. As the economy started its top down recovery, some wealthy buyers went looking for a bargain," said John Walsh, DataQuick president.
"Additionally, there has always been a safe-haven component in the million-dollar market that attracts wealth," he said. Statewide, 463 homes sold for more than $5 million last year, while 304 were in the $4-$5 million range, 782 were in the $3-$4 million range, 2,333 were in the $2-$3 million range, and the rest – nearly 79 percent – sold for between $1 million and $2 million.
Last year 3,380 of the homes that sold statewide for less than $1 million had previously sold for $1 million or more, based on a public records analysis of transactions where necessary information was available for both sales. The median date of the prior sale was April 2006; the median price decline between the 2010 sale and the prior sale was $416,500, translating into a median price drop of 34.6 percent.
DataQuick monitors real estate activity nationwide and provides information to consumers, educational institutions, public agencies, lending institutions, title companies and industry analysts.
The million-dollar transactions include home sales where it could be determined from public records that there was a buyer, a seller, that money changed hands, and that there was a legal transfer of property ownership. Not included were property swaps, sales of multiple lots, sales where no price or loan amount was available, teardowns, and large farm or ranch properties. Sales to companies and trusts were included.
The most expensive confirmed purchase last year, based on public records, was a 35,378-square-foot, 15-bedroom, 7-bathroom Bel Air (Los Angeles) house built in 2007 which sold for $50,000,000 in June. Set on about 2.2 acres, it was the state's largest million-dollar home sold last year. Among the communities where the vast majority of home sales were $1 million-plus last year: San Marino in Los Angeles County, Los Altos in Santa Clara County, Atherton and Hillsborough in San Mateo County, and Rancho Santa Fe in San Diego County.
Newly-built homes accounted for 5.9 percent of last year's $1 million- plus sales, down from 6.5 percent in 2009. Condo sales made up 8.0 percent of the million-dollar category last year, down slightly from 8.3 percent the year before. Most $1 million-plus condos were sold in Los Angeles, San Francisco and San Diego counties.
The median-sized million-dollar home was 2,840 sq.ft., with 4 bedrooms and 3 bathrooms. The median price paid per square foot for all million-dollar homes in 2010 was $601, down 0.6 percent from $605 in 2009. For the overall market, the square-foot median was $164 last year, up 10.1 percent from $149 in 2009, DataQuick reported.
In 2010, 29.4 percent of the $1 million-plus buyers paid cash, up from 28.9 percent in 2009 and the highest for any year since 1994, when 32.3 percent of $1 million-plus sales were cash. In the over-$5 million category, 62.2 percent of the purchases were cash. Among those who did finance their purchase last year, the median down payment was 40.1 percent of the purchase price. The lending institutions most willing to provide mortgage financing for $1 million-plus homes were Wells Fargo, Bank of America and Union Bank.
Mirroring a marketwide trend, mortgage defaults eased in many million-dollar neighborhoods in 2010. The number of notices of default filed by lenders fell nearly 32 percent last year compared with 2009 among defaulting homeowners who had original loan balances of $800,000 or more. Many of those homeowners would have paid at least $1 million for their homes.
Last year saw a 14 percent increase from 2009 in the number of cases where the homeowner owed at least $1 million (including the outstanding mortgage balance and any fees) at the time the home was lost to foreclosure. The increase reflects higher mortgage default levels back in 2009, which translated into more foreclosures in 2010.
There are about 8.6 million houses and condos in California. Of those, 233,006 are assessed for a million dollars or more by county assessor offices, down 3.5 percent from 241,456 in 2009, DataQuick reported.